Heading into Cannes XYZ Films has launched New Visions, an initiative to champion bold global voices, kicking off with Directors' Fortnight entry In Flames.
Former Film Factory executive Manon Barat has joined the company as a dedicated sales executive and will work alongside longtime head of international acquisitions Todd Brown to oversee the slate.
The highly curated New Visions will discover and support the next generation of filmmakers and give established talents room to make smaller, more intimate and challenging work.
Besides Zarrar Kahn's Pakistani-Canadian horror In Flames, the initial roster includes Robert Hloz's Czech sci-fi Restore Point, footage from which will screen in the Cannes market as part of the Fantastic 7 line-up, and Paul Duane's upcoming Irish folk horror All You Need Is Death.
At Film Factory Barat served as a sales and marketing executive and worked on titles including Jayro Bustamante's Ixcanul, later handling the festival plan for the Guatemalan director's follow-up Tremors and festivals and sales for his third feature La Llorona.
Barat also worked on Fernando Trueba's 2020 Cannes selection Forgotten We'll Be, as well as Carlos Vermut's 2022 TIFF entry Manticore, Laura Mora's 2022 San Sebastian's Golden Shell winner The Kings Of The World, and Alberto Rodriguez's Prison 77 starring Miguel Herran from Money Heist.
"What we're saying with the New Visions slate is that no matter how XYZ may continue to grow and change we are never going to allow ourselves to lose our roots," said Brown. The We couldn't be more excited about what the future holds and thrilled to have Manon joining us on the journey."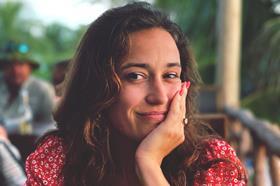 Barat said, "I've always considered XYZ to have one of the most creative and bold slates and it is an honour to join the team. I am thrilled to be on board for this specialised slate which will be talent-driven and actively looking for bold filmmakers who I believe will be the leaders of their generation."
Classic XYZ titles include The Raid franchise, 2017 Sundance winner I Don't Feel At Home In This World Anymore, Panos Cosmatos' psychedelic revenge thriller Mandy, and Karyn Kusama's The Invitation.
The company's current projects include Matt Johnson's 2023 Berlinale opener Blackberry, Ash starring Eiza Gonzalez and Aaron Paul to be directed by Flying Lotus, Atom Egoyan's Seven Veils starring Amanda Seyfried, and Nick Cassavetes' God Is A Bullet starring Nikolaj Coster-Waldau, Maika Monroe, and Jamie Foxx.