Amazon Prime Video France is reteaming with director Melanie Laurent for the feature Sulak and has greenlit five new French feature films and three original series. Laurent directed Amazon's original French-language The Mad Women's Ballin 2021.
Sulak-will feature Lucas Bravo as Bruno Sulak. Sulak was a notorious French criminal who committed non-violent heists against jewelry stores during the 1980s. Sulak managed to escape from prison several times in order to reunite with his lover and accomplice, becoming public enemy number one in the process.
Thomas Dubois, head of Originals for Prime Video France, described it as "a scintillating prestige drama and love story with a bit of action" and said it is illustrative of the streamer's local strategy to focus on "blockbusters, but with an auteur touch."
The film will shoot in Paris and southern France this summer, produced by Alain Goldman's nascent Pitchipoi Productions and with a script co-written by Laurent with Christophe Deslandes. Goldman described the film as a "modern
Catch me If you Can". The straight-to-240 countries model is "a celebration of technology, which for a producer, is exciting."Goldman's other production company, Montmartre Films, also produced Amazon France's first French series
Alphonse, directed by Nicolas Bedos and starring Jean Dujardin, Charlotte Gainsbourg, Nicole Garcia and Pierre Arditi.Further films in the pipeline at Amazon France include Jeremy Guez's heist thriller
Tigers And Hyenas Co-written with Louis Lagayette, the film is produced by Cheyenne Federation and stars Fianso, Wael Sersoub, Geraldine Nakache, Olivier Martinez and Olivier Marchal. Also, a comedy
Feuilleman is in the works. It's based on a viral video featuring French actor Pierre Niney and comedy duo McFly and Carlito. The video has more than 17,000,000 views. Niney pitches a French superhero in the video. Prime Video brought the fictional superhero to reality and is now developing the Project with the trio that produces via Ninety Films. Ines Reg and Kevin Debonne star as two police officers from Marseille and Paris who are not on good terms but must work together to bring down a dangerous criminal gang. Source: Amazon FranceThe Stunning Christmas Of The Silestone
Arthur Sanigou's The Stunning Christmas Of The Silestone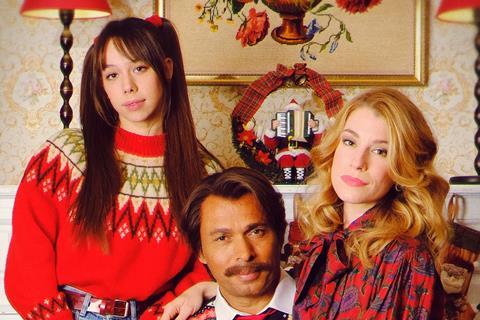 Event SeriesDubois confirmed that the company has also greenlit–Trash
a dramatic series about the real-life success of the reality TV show Loft story, which was a French pop culture phenomenon during the early 2000s. Created
and written by Matthieu Rumani and Nicolas Slomka and directed by Louis Farge, the series will focus on the three young producers who launched the series. The series is produced by Screenline's Georgia Poivre and 27 Tribe's Clara Levy, Frederic Lussato, and Alexia Laroche Joubert. Prime video launched in France in 2019. It produces 12 original films and TV productions per year. Feature films remain "the heart of our slate," said Dubois and notably Amazon France is producing Cuties director Maimouna Ducoure's second feature, the coming-of-age story Hawa.
Amazon France solidified its ambition to work closely with the French film industry by signing a four-year agreement in December 2022 with several producers' unions to support independent projects and promote gender and ethnic diversity. The company agreed to invest 85% in local French production, and to support a "diversity" of audiovisual genres, with a minimum 13% of total spending on documentaries, animation, and live performances. This is an increase from the current 6%. We want to work in confidence with producers and creators – now it's more visible.""We've created a Prime Video family," Dubois said of the increasing crossover talent attached to multiple projects for the platform. "We want to build long-term relationships with our talent."Dubois said the collaborations are "not exclusive, but our talents know that when they come home, they want to express their craziest ideas. Four years ago, nobody came to us. Now we know what we want and who we are."